Discounted Crystal Eggs (large) • DAMAGED GOODS •
$

17.00 Sold Out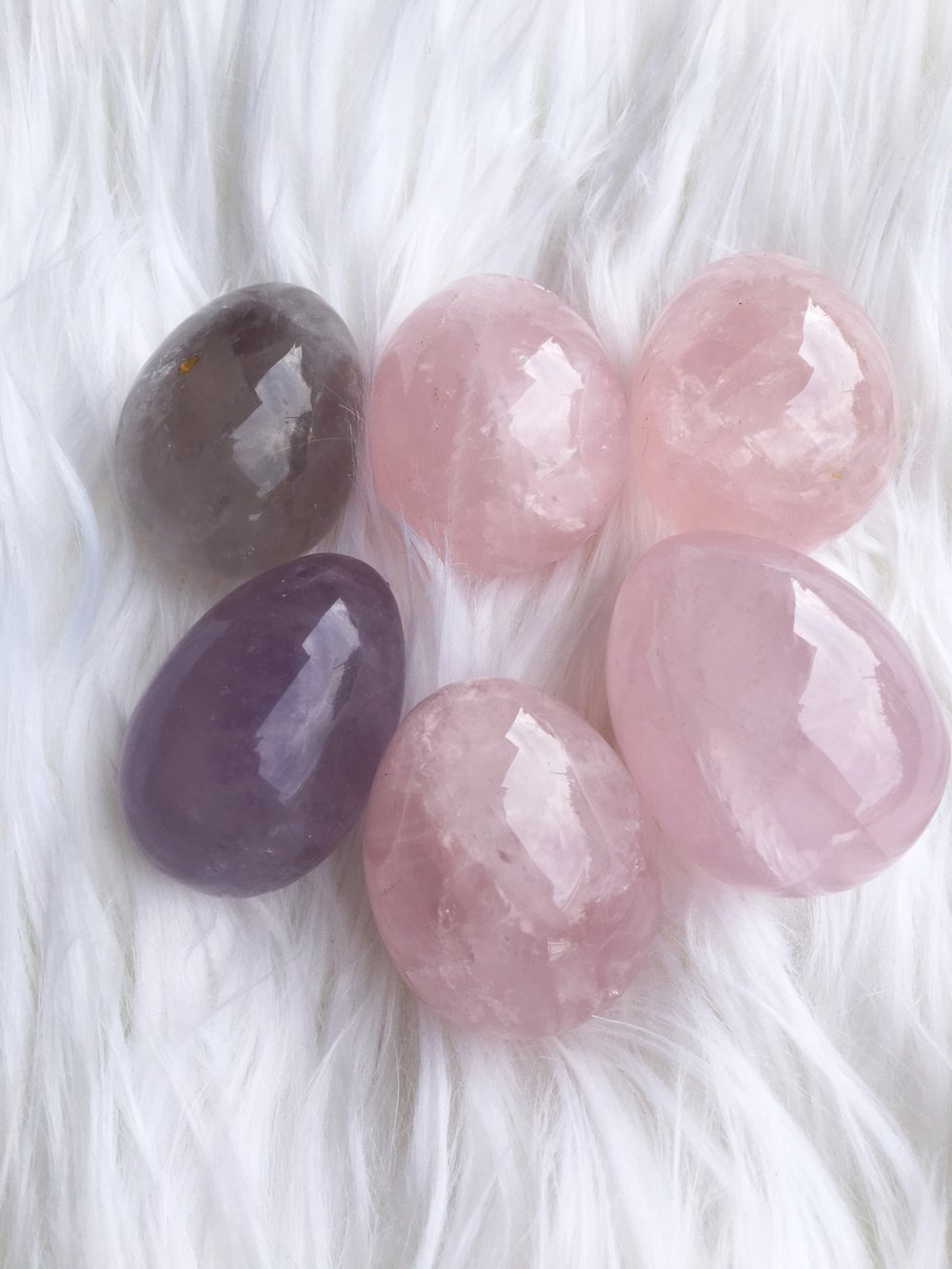 Slightly damaged but still oozing goodness!
These beauties arrived to me a little too nicked to be suitable as yoni eggs but they'd make wonderful companions to your crystal collections so I'm offering them up :)
Surface scrapes or small chips
**please allow a few days prior to ship as I ship Nirvana Wild purchases in the order received**
•Often called the "Love Stone," rose quartz is great for heart chakra work and love in all areas of life, including self-love. Rose quartz raises self esteem and our sense of self and can help us attract more love into our lives.
•A little known bit about amethyst is its use in sobriety and relief from addictions. Amethyst also aids in intuition, meditation, and lucid dreaming. Amethyst is a calming stone which works in the emotional, spiritual, and physical planes to provide calm, balance, patience, and peace.
THESE CRYSTAL EGGS ARE NOT ADVISABLE TO BE USED AS YONI EGGS DUE TO BACTERIA WHICH CAN HARBOR IN EXTERNAL CRACKS IF NOT CLEANED PROPERLY. THEY ARE DISCOUNTED AND **FINAL SALE**
Share